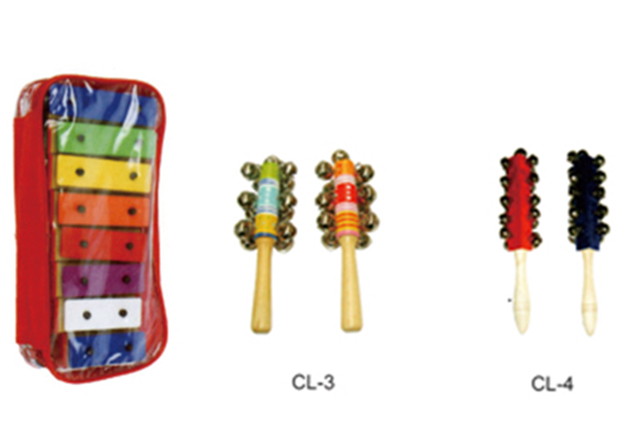 1. Harmonica, in terms of the elegance of the sound and the convenience of carrying, the harmonica is unique, and a simple piece of music is very romantic.
2. Although the size of the guitar is relatively large, its popularity is very high, and people like the guitar very much. After learning, there is no need to worry about anything at the party.
3. Although the flute is similar to the flute, it is very different. The flute sound is sharper and the tone appears masculine.
4. Dizi, as a unique Chinese musical instrument, there are many people who learn the flute in China, so if you are among these people, you will make rapid progress and you can join some interest groups and the like.
5. Hulusi, although this is very beautiful, it has a very earthy feel. However, if you are in a literary state of mind, you can learn it all at once.
6. Ukulele, as a very popular project in the past two years, is very convenient if you want to learn it. There are also various tutorials on the Internet.
7. 6-hole ocarina. Ocarina is not traditional Chinese folk music. It originated in Italy. It is a wind instrument that looks like a submarine, has a whistle, and is usually fired in clay. There are many kinds of shapes, and the most common and easy-to-learn is the recommended 6-hole ocarina. The method of playing is very simple, just hold the mouthpiece with your mouth and play.
8. Hole pear-shaped Xun, it has a similar appearance to the 6-hole ocarina, but its playing method is completely different. Its playing method is similar to the flute, which is a closed-mouth instrument. Tao Xun's appearance is rich in Chinese style, with symmetrical openings and intricately carved patterns. It is a beautiful work of art just at home.
9. Pipe panpipes. Panpipes are traditional folk music in my country. They originated in the early Western Zhou Dynasty and have a history of 3000 years. The seemingly simple arrangement of blowpipes, but it is still a bit difficult to actually blow well. The recommended ones are those in TV dramas. Similar to the same model, you can buy it back for fun, plastic material, just for entertainment.
10. African bongos, recommended African bongos, I ran to the roadside shop to learn to play twice. It feels simple and enjoyable, but I have no choice but to travel in a hurry.
Kinglos is one of the leading musical instruments including violin and cello manufacturer that provides various musical instruments, like violin, guitar, cello, etc.If you are interested in any of them, feel free to contact us at any time. Welcome to our website to learn more musical instruments!